Our Principles:
The BidCraft mission
Challenge old practices
Deliver practical solutions
Go all-in to avoid loss
Make a real change
Bid Like You Mean It
Ethos. Drive. Culture
Less talk. More action.
The name says it all – we're craft people who want to be the best we can be. We see bidding as an art form. It's about blending a mix of ingredients into something crafted, tailored, and amazing. For us to succeed, we must be different and offer something better.
We believe there's a gap between bidding theory and bidding practice. We want to make the bidding world better for everyone by challenging old practices and delivering better outcomes for our clients. That's why we're behind the initiative with BSI to develop an international standard for Bid & Proposal Management – we don't settle, we make change.
We are a company with a social conscience. Kindness, empathy and sharing are fundamental characteristics that not only feel good, but they make a big impact on the people we work with. What's most important is that we do the right thing.This means earning our client's trust, giving back for the environment (see Ecologi), the profession (see APMP), and people in need (see whatimpact). 
Our contribution
Supporting trusted climate projects
We care about doing the right thing, so we're proud to work with Ecologi to help fund carbon offset projects and responsible tree planting around the world. We're offsetting our carbon emissions and becoming a carbon positive workforce by growing the BidCraft company forest.
Every time someone becomes a Crafter, we enrol them into Ecologi, which funds climate solutions around the world. And whenever someone buys one of our APMP certification courses, we fund even more tree planting.
If you want to sign up, then use this link and Ecologi will plant an extra 30 trees as a thank you.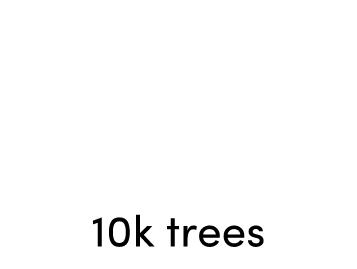 The voluntary, community and social enterprise (VCSE) sector does amazing work to help people and communities who need extra support. That's why we've partnered with whatimpact who match companies like BidCraft to local social value initiatives to make a difference.
We volunteer our time and expertise to train VCSEs on the art of grant writing and we also review grant applications, helping to guide you in the right direction and secure precious funding.
If you're a VCSE who would like to apply for our voluntary support, then sign-up to whatimpact and they'll do the rest.
FAQs
Want more information?
Who do you partner with and why?
As a micro-sized business, we work with other amazing companies who excel at their craft. This lets us scale flexibly to deliver a broader range of specialist services. You can either engage them through us as one-team, or we can introduce you and step back, whichever gives the best outcomes.
Here they are in alphabetical order. Take a bow.
Broadleaf Global – facilitating outcomes
Get uncommon answers to common business questions, working to your intent through immersive experiences and programmes to deliver your desired outcomes.
CloudNine
Significant experience of designing and implementing social value strategies for major projects. So good, they don't need a website.
EllisJames
Help brands stand out and their people stand together. A tightly collaborative creative team, delivering strategically effective brand engagement solutions for complex organisations and SMEs. In fact, they designed this website.
Net Zero International
Passionate about enabling businesses to measure, analyse and improve their carbon emissions and join the UN Race to Zero.
Write Arm
Write Arm is a multilingual copywriting and bid writing agency that works cross-sector with everyone from scale ups to global corporations.
What's it like being a Crafter?
If you've ever dreamed of being part of something that does things differently, then that's what it feels like.
Crafters innovate, test themselves, learn new skills, and never settle.
It's hard work and everyone puts a shift in, but the rewards are amazing. We treat people as professional adults who don't need micro-managing. In fact, we want people with a diversity of experience and thought who keep us on our toes. Echo chambers are a dangerous thing.
We innovate because we're curious and want to deliver better outcomes for our clients. 
If something doesn't exist, create it. If something doesn't work, fix it. If something works, share it.
How do I join the crew?
We're always looking for quality crew — whether that's as a permanent Crafter or as a partner company.
We're very approachable so get in touch and let's talk.
Are you ready to make change?
Looking to join our team?
We're always looking for like-minded Crafters.